AccuWeather

Winter Weather emergency management information
Friday, February 08, 2013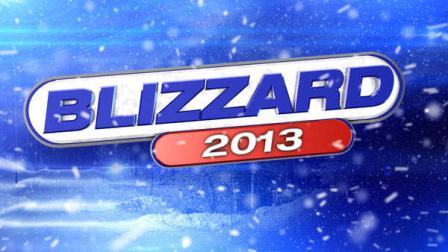 NEW YORK (WABC) -- Emergency resources for New York, New Jersey and Connecticut to help when winter weather strikes.
DISASTER RESPONSE AGENCIES:
American Red Cross - Winter Storm Preparedness
Insurance Information Institute - Disaster Preparedness
CONNECTICUT:
CT Emergency Preparedness Guide
Bridgeport Storm Information
Town of Greenwich Emergency Preparedness
City of Norwalk Emergency Preparedness
City of Stamford Emergency Preparedness

LONG ISLAND:
Nassau Co Emergency Management
Nassau & Suffolk Coastal Storm Surge Maps (Ocean & Sound Areas)
Suffolk Co Emergency Preparedness

NEW YORK CITY:
NYC OEM Winter Weather Preparedness
NEW YORK STATE:
NYS Dept of Homeland Security & Emergency Svcs (DHSES) - Winter Safety Tips



NEW JERSEY:
State of New Jersey Info
Bergen Co Emergency Preparedness
Essex Co Emergency Preparedness
Hudson Co Emergency Preparedness
Hunterdon Co Emergency Preparedness
Middlesex Co Emergency Preparedness
Monmouth Co Emergency Preparedness
Ocean Co Emergency Preparedness
Passaic Co Emergency Preparedness
Somerset Co Emergency Preparedness
Sussex Co Emergency Preparedness
Union Co Emergency Preparedness
Warren Co Emergency Preparedness

NORTHERN NY SUBURBS:
Dutchess Co Emergency Preparedness
Orange Co Emergency Management
Putnam Co Emergency Preparedness
Rockland Co Emergency Preparedness
Sullivan Co Emergency Preparedness
Ulster Co Emergency Preparedness
Westchester Co Snow Guide

REGIONAL TRANSPORTATION AGENCIES:
Metropolitan Transportation Authority (MTA)
NYC Ferry Services
MTA Winter Weather Travel Guide
New Jersey Transit
Connecticut Commuter Rail (Shore Line East)

UTILITIES
Con Edison
Long Island Power Authority
Orange & Rockland Utilities
NYSEG
PSE&G and on Twitter @psegdelivers
Jersey Central Power & Light
Northeast Utilities
United Illuminating

ALERTING SERVICES:

NYS
NYS Text Message Alerts
MTA Text Message Alerts
Dutchess Co Text Message Alerts
Nassau Co Text Message Alerts
Putnam Co Text Message Alerts
Rockland Co Text Message Alerts
Suffolk Co Text Message Alerts
Sullivan Co Text Message Alerts
Westchester Co Text Message Alerts

NYC
Notify NYC

NJ
NJ Transit Text Message Alerts
Middlesex Co Text Message Alerts
Sussex Co Reverse 911 Alerts
Union Co Text Message Alerts




CT
CT Text Alert Messages
City of Bridgeport Reverse 911 Alerts
City of New Haven Text Message Alerts


FEDERAL:
Ready.gov Winter Weather Preparedness
US Ctrs for Disease Control Winter Weather Planning Resources
MOBILE APPS & WEBSITES:
FEMA Mobile Apps
National Weather Service Mobile Website
NYS iAlertz App (iPhone/iPad)
CodeRED Emergency Alert App (iPhone & Android)
American Red Cross Mobile Apps
American Red Cross Safe & Well Report
AccuWeather Mobile Apps
I'm OK!

TWITTER:
Notify NYC
NYS Dept of Homeland Security & Emergency Svcs
NJ Office of Emergency Mgmt
CT Dept of Emergency Mgmt & Homeland Security
Metropolitan Transportation Authority
NJ Transit
National Weather Service Storm Reports via Twitter
AccuWeather


NATIONAL WEATHER SERVICE:
National Weather Svc - Upton LI
National Weather Svc - Upton LI (File a Storm Report Online)
National Weather Svc - Mt Holly NJ
National Weather Svc - Albany NY
National Weather Svc - Binghamton NY
National Weather Svc - Taunton MA

(Copyright ©2014 WABC-TV/DT. All Rights Reserved.)
new york city
,
new york state
,
new jersey
,
connecticut
,
weather emergency
,
blizzard
,
snow
,
snow storm
,
winter storm
,
accuweather

Copyright ©2014 ABC Inc., WABC-TV/DT New York, NY. All Rights Reserved.