ABC7 Traffic Center

Gas prices down 3 cents along New Jersey toll roads
Friday, March 29, 2013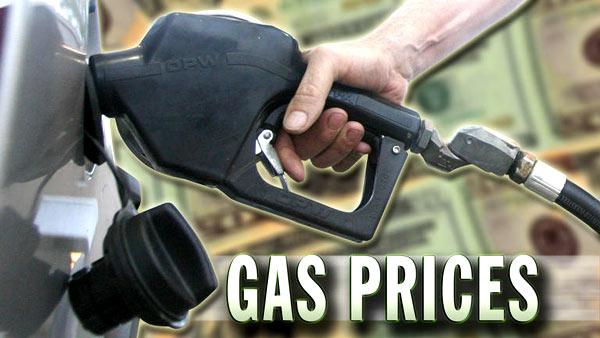 NEW JERSEY (WABC) -- The price of a regular gallon of gas went down three cents on New Jersey toll roads Friday morning.
A gallon of gas on the New Jersey Turnpike and Garden State Parkway will now cost you $3.48 instead of $3.51.
Still, the highways offer some of the cheapest gas in the area, and motorists are taking note.
"I live on Staten Island, but I try to fill up in Jersey every chance I get," driver Tony Ablavskiy said.
Gas prices only increase once a week on the two highways, maintained by the New Jersey Turnpike Authority. The Authority surveys 100 gas stations, located off the highway, every Wednesday and Thursday to determine an average statewide price, and implements the increases Friday morning. The service area per-gallon cost cannot be more than 3 cents above that average price.
CLICK HERE TO FIND CHEAP GAS PRICES NEAR YOU
---
Get Eyewitness News Delivered
Facebook | Twitter | Newsletters | Text Alerts
(Copyright ©2014 WABC-TV/DT. All Rights Reserved.)
Get more ABC7 Traffic Center »
gas prices
,
travel
,
garden state parkway
,
new jersey turnpike
,
abc7 traffic center

Copyright ©2014 ABC Inc., WABC-TV/DT New York, NY. All Rights Reserved.