Northern Suburbs News

Newtown hires trauma expert to help community cope
Sunday, March 31, 2013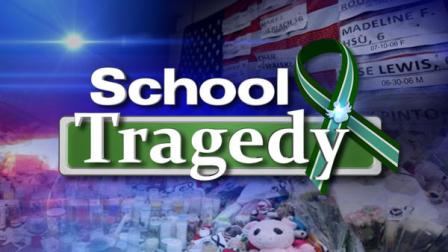 NEWTOWN, Conn. -- Newtown has hired a trauma expert and mental health adviser to determine what help town residents need more than three months after 20 children and six educators were fatally shot at an elementary school.
Jill Barron says she has been working with the town since soon after the Dec. 14 killings.
Her work includes treating New York firefighters after the Sept. 11, 2001, terrorist attacks.
She is working with Newtown Health Director Donna Culbert to strengthen the town's mental health support system and assess what the community needs.
First Selectwoman Pat Llodra says the need for a mental health consultant with expertise in trauma is critically important.
She says every member of the community and beyond was affected by the killings.
---

(Copyright ©2014 by The Associated Press. All Rights Reserved.)
Get more Northern Suburbs News »
connecticut
,
school lockdown
,
shooting
,
newtown
,
newtown school shooting
,
mass shooting
,
northern suburbs news

Copyright ©2014 ABC Inc., WABC-TV/DT New York, NY. All Rights Reserved.