Northern Suburbs News

Governor Dan Malloy's Newtown panel to tackle mental health
Friday, March 22, 2013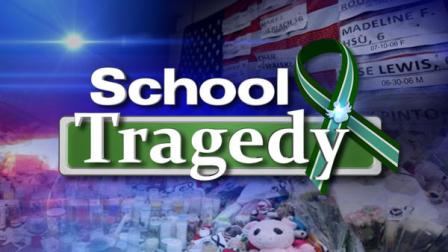 HARTFORD -- Gov. Dannel P. Malloy's advisory panel that's reviewing the Newtown school shooting is turning its focus to mental health.
The Sandy Hook Advisory Commission is scheduled to hear Friday from experts on issues related to mental health care, public awareness and discrimination.
The meeting comes days after the commission forwarded the governor some preliminary recommendations on gun laws and school security, including universal background checks for guns.
Commission members expect to present the governor with a comprehensive final report within the year.
Meanwhile, gun control advocates on Friday plan to deliver letters to legislative leaders, who are crafting a bipartisan bill that addresses the shooting. The letters come from Newtown victims, survivors, clergy and other groups who support a ban on high-capacity ammunition magazines and other gun control measures.
---

(Copyright ©2014 by The Associated Press. All Rights Reserved.)
Get more Northern Suburbs News »
connecticut
,
school lockdown
,
shooting
,
newtown
,
newtown school shooting
,
mass shooting
,
northern suburbs news

Copyright ©2014 ABC Inc., WABC-TV/DT New York, NY. All Rights Reserved.