Northern Suburbs News

Lawyer withdraws $100 million Newtown lawsuit
Wednesday, January 02, 2013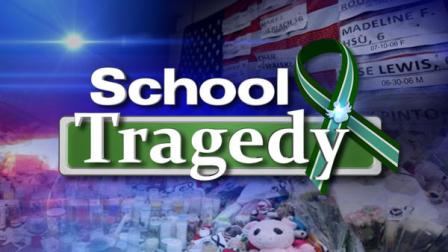 HARTFORD, Conn. -- A Connecticut attorney seeking to sue the state for $100 million on behalf of a 6-year-old survivor of the Newtown school tragedy has withdrawn the claim - at least for now.
The Stamford Advocate reports that Irving Pinsky withdrew the lawsuit but says he might refile. He says he received new evidence on security at Sandy Hook Elementary School and is reviewing it.
Pinsky last week asked to sue the state, saying his client suffered "emotional and psychological trauma and injury" during the shooting rampage that killed 20 children and six adults. He says state officials failed to prevent his client from foreseeable harm.
The state attorney general said Monday there appears to be no basis to support the suit or the state's liability.
---
Get Eyewitness News Delivered
Facebook | Twitter | Newsletters | Text Alerts
(Copyright ©2014 by The Associated Press. All Rights Reserved.)
Get more Northern Suburbs News »
newtown
,
newtown school shooting
,
shooting
,
lawsuit
,
northern suburbs news

Copyright ©2014 ABC Inc., WABC-TV/DT New York, NY. All Rights Reserved.